Don't miss this year's Travel Market Place East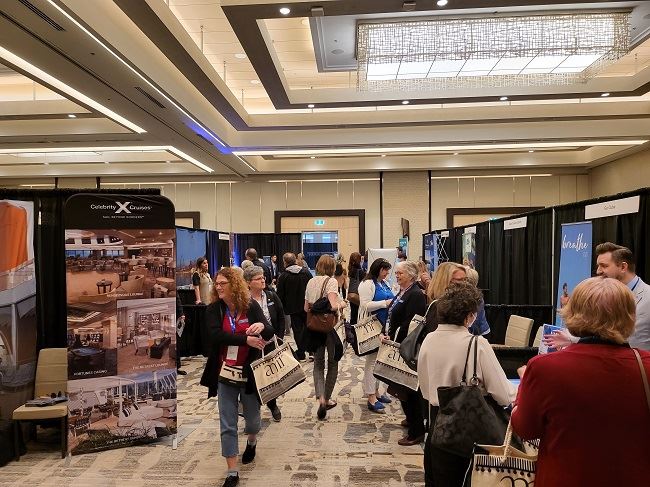 TMR's Travel Market Place East conference, the Toronto area's premier travel trade show, returns in June of this year for 2022, the second TMP East conference since COVID-19.
The conference comes just a month after VMR's Travel Market Place West welcomed more than 200 attendees to Vancouver, and comes as the Canadian travel industry begins its ascent to 2019 levels.
TMP East will take place at the Delta Hotels Toronto Airport & Conference Center on June 22-23. This year's conference is a must for Canadian travel agents. This is the most comprehensive and specific program for travel advisors that TMR has ever implemented and which we hope will allow you to fully enjoy the return of the trip.
Registration is already filling up, but if you're located in Toronto and still hesitating to attend, here are some of the highlights:
Melissa Mackey as Master of Ceremonies
Melissa Mackey, CEO of vacation planning company Travel Chicks and one of the most popular guests on VMR's MasterAdvisor series, takes the reins as emcee for this year's conference. Mackey, who has a background in travel sales herself, is also a former TMP speaker and will be hosting a session on how short video can improve your business.
Tim Law on Terms and Conditions
There's no better time than now to update or create terms and conditions to use with your customers. Tim Law, Partner at Heifetz, Crozier, Law, returns to Toronto to provide an understanding of duty of care and how to integrate duty enforcement into the sales process, including creation and l Effective Use of Terms and Conditions.
The return of Ron Cates
Known as the godfather of email marketing, Ron Cates, who hosted TMP West last month, returns to TMP East. Cates, who helped found Constant Contact, will lead two sessions, one on demystifying digital marketing and the other on solving problems with your peers.
The problem-solving session was one of the highlights of TMP West and included discussions with customers about fear of travel and dealing with long wait times with suppliers.
CLIA's Charles Sylvia leads a discussion on cruising
The cruise industry is making a full comeback — several cruise lines, including Carnival, Norwegian Cruise Line and Royal Caribbean, have already brought back their full fleets. With this capability returning and new capabilities coming online, travel counselors are more important than ever to the future success of the cruise industry.
To help you with this task, TMP East will feature a panel of cruise line executives moderated by Charles Sylvia, Vice President of Industry and Trade Relations for the Cruise Lines International Association (CLIA). Sylvia will be joined by Shane Buksh from Seabourn, Allan Brooks from Celebrity, Sandra Gardiner from AmaWaterways, Justin French from Carnival and Derek Lloyd from NCL.
In the spirit of coming together again and with the reopening of travel, our exhibitors at TMP Toronto would like to welcome a select group of travel agents. If you would like your attendance to be counted as a hosted attendee, please click here and complete our survey/questionnaire. Once you have completed the application, a member of our team will contact you next week regarding your hosted entry.