Expensive airfares are holding back the leisure travel market
"It was for unmissable events and business trips. There is no leisure market. The leisure market has not recovered.
The high-profile issues with airlines such as Qantas struggling to resume normal operations post-pandemic are being replicated around the world, with travel at just 55% of pre-pandemic levels.
While Australians are keen to travel overseas, most are put off by rising prices, especially to Europe.
A business class round trip costs between $10,000 and $20,000, while an economy class ticket can set you back $6,000, about double the price in 2019.
Airline ticket prices are expected to remain high through 2023 and may not drop until mid-2024.
Mr Long said that although long-haul low-cost airlines had not returned to Australia after the pandemic, there was growing interest in traveling over the Christmas holidays.
Family-favorite destinations like Fiji are top picks for travellers, but there has also been strong demand for the US West Coast where $1,500 to $2,500 round-trip tickets are available.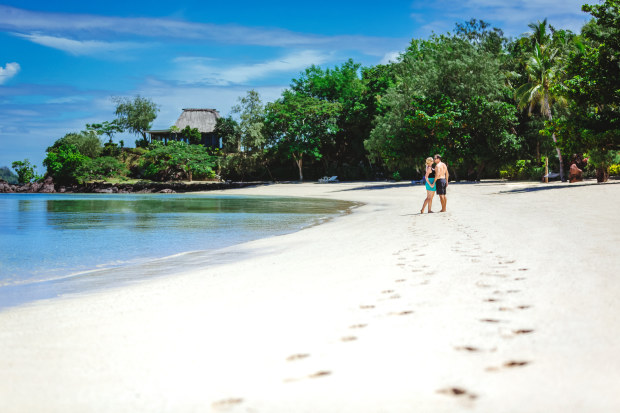 But if you want to book a flight that isn't horribly expensive, you should do it as soon as possible.
"There are no last-minute bargains, those days are over," Mr Long said.
Some Australian families are sweating that the Japanese government is easing its border restrictions ahead of the ski season in January.
Like China, which is still cut off from the world under its COVID-zero regulations, Japan still has strict border restrictions for non-residents.
Independent travelers are not allowed to enter the country. Last month they were allowed to book as part of a tour group requiring a Japanese guide.
This has been changed to allow non-group bookings through Japanese travel agents.
Media reported this week that Prime Minister Fumio Kishida plans to scrap the daily arrival cap of 50,000 people as early as October.
According to the ABS, a total of 325,680 short-term trips to Australia were recorded in July, an increase of 306,960 when national borders were closed.
Travel numbers in July this year were 58.8% below pre-pandemic levels in July 2019.
New Zealand was the largest source country, accounting for 24% of all visitor arrivals.