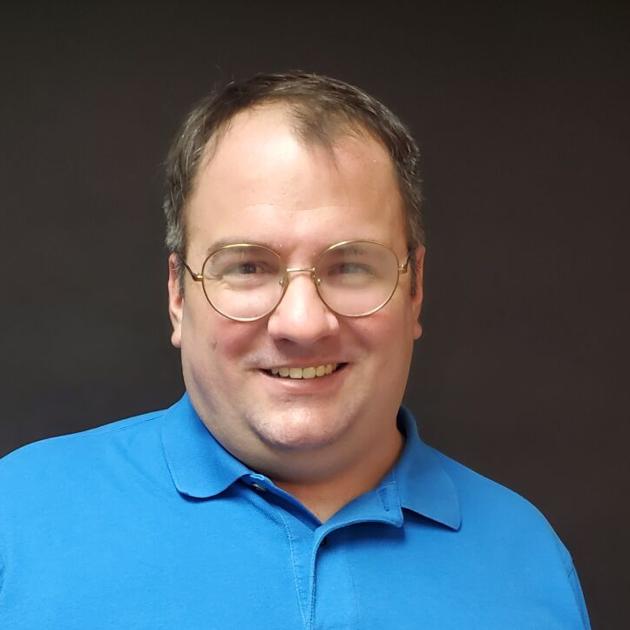 Hart of the Matter: Football playoffs and desperately looking for a suit-san | Sports
When I was in the first year of high school, those who didn't know my name knew me as "the kid in the costume".
I was a member of the basketball team for one reason and only one: because my high school team had a no-cut policy. Another policy we had was that on game day we had to wear pants and a blue polo shirt with "CD" on it for Country Day. However, the shirts were arriving late that year, so we were asked to wear suits on game day.
Eventually the jerseys arrived but like most 15 year olds I desperately needed to be the center of attention so I continued to wear a costume while my teammates wore the appropriate uniform. .
My coaches allowed me that because for them, I was not really in the team. The kids thought it was fun and I liked wearing a costume 2-4 times a week.
It was literally half my life ago, and now I haven't worn a costume for probably five years. Something about getting older makes you realize that jeans and a t-shirt are so much easier.
That brings us to this week's Hart of the Matter: My friend Andrew is getting married this month and I need to rent a tuxedo. I could very easily just google for places to go, but thought it would be more fun to ask all of you.
Anyone who can recommend a good place to rent tuxedos to me will get absolutely nothing. Just kidding … you will have my thanks and it will be up to you to determine if this is sincere or not.
Anyway, let's get back to the week's program.
It's football playoff time and we're good to go. Catholic host Monroe, Houston at 6 p.m. on Friday, while North Pole plays Soldotna at 4 p.m. Lathrop will host Eagle River at 3 p.m. Saturday. The winners will go to the state championship the following week.
Speaking of state championships, there are also two this week. The ASAA State Cross Country Championships take place this Saturday at Bartlett High School at 10 a.m., while the State Tennis Championships take place Thursday through Saturday with Fairbanks well represented in both.
The final flag football game of the season will be with Hutchison hosting North Pole at Davis Turf Fields at 6 p.m. ET. Make sure to check it out as it won't be back until next year.
The rifle season will continue this week, but the meeting will be mailed in due to a gun show at TVSA this weekend.
The volleyball action takes place this week with a ton of games. On Tuesday, North Pole will host Eielson, West Valley will host Monroe and Hutch will host Lathrop all at 6pm. On Thursday Delta welcomes Galena, North Pole welcomes Hutch and Monroe visits Grace Christian. The Rams will continue with the Grace Christian tournament throughout the weekend, Lathrop will host Delta and Eielson will host Galena at 6 p.m. Friday, and Eielson will host Galena again on Saturday.
It's not just the prep action this week. The UAF has plenty to do this week starting Thursday with the volleyball team hosting NNU at 7pm. Next, Nanook hockey is expected to return after an 18-month layoff with the UAF hosting Clarkson on Friday at the Carlson Center at 7:07 pm The Alaska cross country team will compete at WWU on Saturday, which is also the time when the volleyball team will host Central Washington (2 p.m.) and the hockey team will welcome Clarkson again at 7:07 p.m.
Finally, there is a marathon this weekend. The HooDoo Half Marathon is scheduled for this Saturday at 10 a.m. from the Trax Outdoor Center on Farmers Loop.
Well, as far as I know, that's it. Thanks for coming to Hart of the Matter with me. If you want to let me know something that I messed up, only do that if you plan to tell me where I can rent a tuxedo.