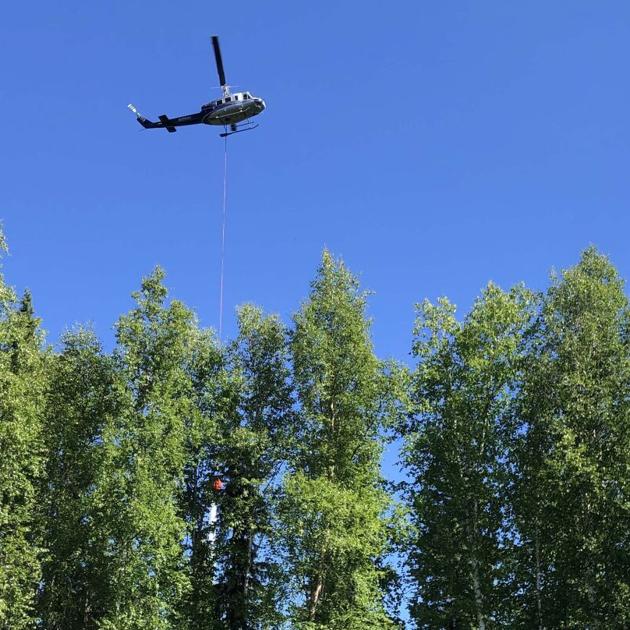 NTSB to investigate small plane crash at North Pole | Alaska News
Soldiers identified the four individuals aboard a small private plane that crashed Thursday just after takeoff at the North Pole.
Pilot Evan Wheeler, 63, and Sherlyin Wheeler, 59, along with a 10-year-old girl and a 7-year-old boy survived the crash and were taken to a Fairbanks-area hospital, according to Austin McDaniel with the Alaska State Troopers. The current condition of the occupants is unknown.
The cause of the crash will be investigated by the National Transportation Safety Board, McDaniel said. He got off around 2 p.m. Thursday on Porter Avenue.
According to a witness at the scene, the Cessna 170B aircraft failed to reach sufficient altitude and crashed into a nearby swamp after colliding with trees at the end of the private airstrip.
The small plane belonged to Wheeler, McDaniel said.
Anna Kardash, who called 911 after witnessing the crash, said: "The plane was taking off and it wasn't high enough and it crashed into a tree and crashed."
After the forced landing, the plane "erupted in a huge fire" with "flames near the treetops," Kardash said.
Firefighters from the Forestry Division responded to the scene and collected water from the swamp by helicopter to extinguish the flames.
Contact reporter Liv Clifford at 459-7582 or follow her at twitter.com/FDNMcrime.