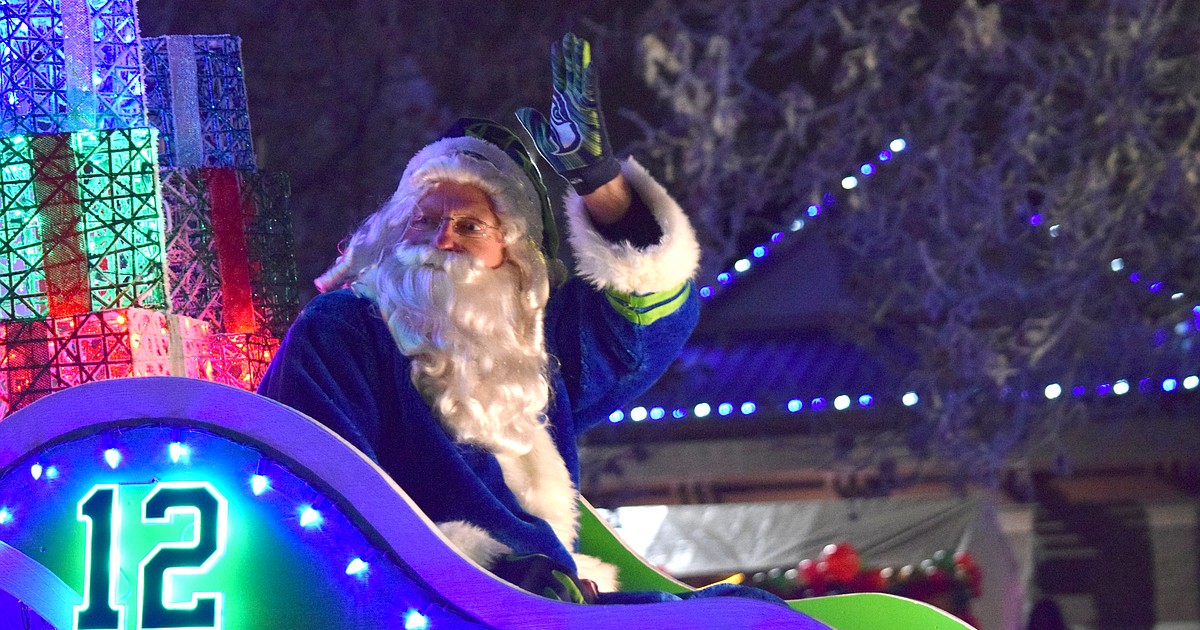 Shining Spirits: Organizers Seek Attendees For Two Local Christmas Events
OTHELLO – The organizers of two local Christmas celebrations are looking for businesses, organizations and individuals to participate in their annual festivities.
"A Christmas Miracle on Main Street" is scheduled for December 4 in Othello and "Christmas in the Park" on December 10 in Mattawa.
Tania DeLeon, one of the organizers of "A Christmas Miracle on Main Street". said "Whoville" is the theme for 2021. Whoville, of course, is the object of the hard-hearted Grinch's hatred in Dr. Seuss' classic story "How the Grinch Stole Christmas."
A collection of food, coats and toys is planned for the day. People can donate new or used coats in good condition, new and unwrapped toys and cans, boxes and bags of non-perishable food.
There is a business decorating contest, with a cash prize of $ 100 to the winner. The registration deadline is November 30. The registration form is available on the city's website, www.othellowa.gov, under the "events" tab.
The festivities will start fairly early with a cornhole tournament starting at 10 a.m. Teams are requested to register in advance; people can register at www.scoreholio.com.
Activities start downtown at noon. Children can take photos with the Grinch during the afternoon.
Vendors will set up in front of City Hall, 500 E. Main St. The deadline to reserve a booth is November 19. All sellers, except non-profit organizations, must pay an entrance fee. Registration information is available on the city's website.
The registration deadline for the Christmas parade is November 29; registration fees are listed on the form, which is available on the city's website.
Two cash prizes will be awarded, one for the winner of the float category and the second for all other entries. The floating prize is $ 500 and the winner of other entries will receive $ 250.
Organizers have launched a "VIP program" for parade seats, DeLeon said. People can book a space for up to eight people at one of the main vantage points. Those in the VIP section also get unlimited hot chocolate until the parade begins at 5 p.m. Ten VIP sections are available.
The community's Christmas tree goes up this week, DeLeon said, and lighting the tree will be part of the Dec. 4 festivities.
Festivities in Mattawa begin at 5 p.m. on December 10 at Hund Memorial Park, 101 Government Road. The organizers are asking organizations and businesses to set up in the park. An ugly holiday sweater contest is planned, and kids in Kindergarten to Grade 5 can take turns trying to crack a piñata. Different times will be set up for different age groups to try their hand at opening a piñata.
Activities for children will be sponsored by parishioners of the Notre-Dame du Désert Catholic Church. A well-known cheerful old elf from the North Pole will be on hand for photos.
The parade will take place on Government Road at 6 p.m. The line will begin at 4:30 p.m. at the Wahluke High School parking lot, 505 N. Boundary Road. The community Christmas tree will be lit at 8 p.m.
Organizers are also looking for volunteers to help with part of the installation and to donate toys for local children. Toys can be packaged and must have a label indicating the correct age and gender.
To donate or for more information, contact Mattawa City Hall at 509-932-4037, or Mayor Maria Celaya at 509-932-3586.
Cheryl Schweizer can be contacted by email at [email protected]