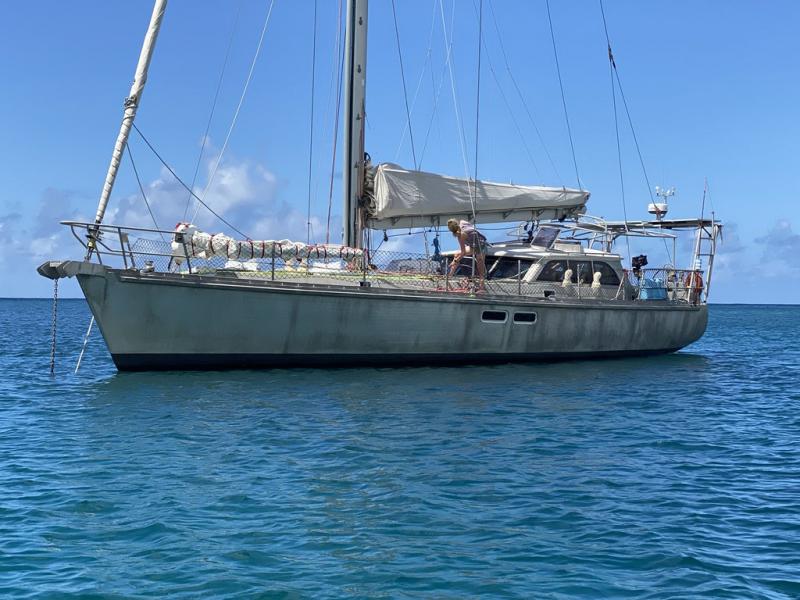 Sunset Seminars at Camden Yacht Club Talk About ArcticEarth Expeditions
CAMDEN – Camden filmmaker, sailor and founder of Compass Light Productions, David Conover, will share his vision and preparations for Arctic Earth Expeditions on Wednesday, August 11 at 7 p.m. at the Camden Yacht Club and live.
ArcticEarth is a new six-year commitment from Compass Light Productions to position a ship and crew in the New Arctic, extending 30 years of cinematic work in the region. The goal is to deepen engagement and access to the Arctic Ocean, Baffin Bay and Labrador Sea, as well as the southern gateway to the Gulf of Maine. This summer, Conover is preparing the 56ft s / v Arctic Earth, a specialty aluminum expedition vessel designed by Ed Joy and Chuck Paine of Camden.
Conover was born and raised in a New England family with close ties to the sea and an active storytelling tradition. He and his two sisters and brother grew up around boats, inspired by the adventures of their parents, Deedee and Connie.
Conover attended Bowdoin College, where he majored in religious studies. His highlight in college was a semester at sea at the Williams College-Mystic Seaport program, where he learned celestial navigation and researched the Arctic schooner. Bowdoin. After college, with a USGC 100 ton license, he piloted the 51 'aluminum sailboat Zimba. He crossed the Atlantic with his family and also competed (and dismasted) in the Transatlantic Two Star Race in 1990. He spent five years as an instructor at Hurricane Island Outward Bound School. For three decades, he led Compass Light Productions, producing over 30 films in the Arctic and over 400 films around the world.
The Sunset 2021 seminar series runs from July 7 to August 25 on Wednesday evenings at 7:00 p.m. The presentations are free and open to the public. Door-to-door donations will be accepted to benefit the non-profit Camden Area Youth Seamanship Program (CAYSP).
To watch live seminars, visit: https://camdenyachtclub.org/events/category/sunset-seminars/