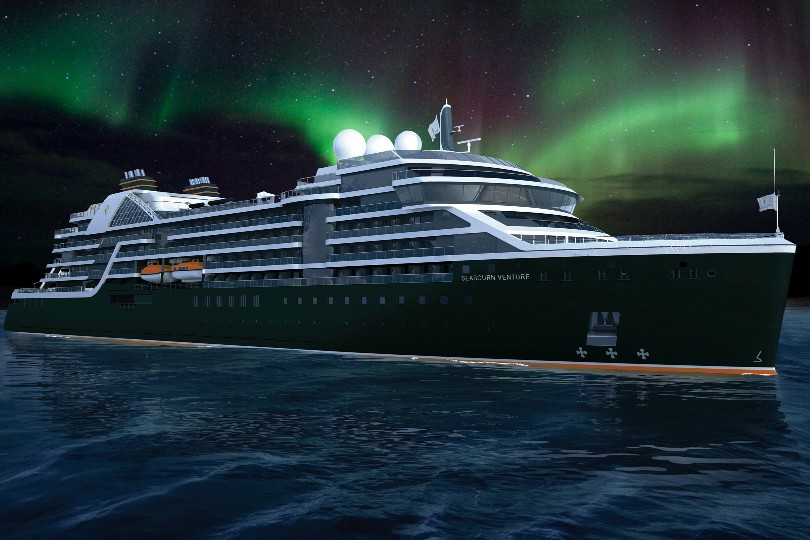 TTG – Travel Industry News
Sep 28, 2021by Will Payne
Seabourn has named its second new luxury expedition vessel Seabourn Pursuit, due for delivery in February 2023.
Construction of the ship began in the fall of 2020 with a ceremony in San Giorgo di Nogare. Its sister ship, the Seabourn Venture, is scheduled for delivery in March 2022.
Following delivery, Pursuit will begin its first season with a "Fire and Ice" maiden voyage scheduled for April 4, 2023, departing from Reykjavik, Iceland, and back. She will then sail along the coasts of Greenland, Iceland and Norway throughout the spring and early summer.
Seabourn President Josh Leibowitz said the name Seabourn Pursuit is "truly fitting for a ship imagined and designed to take expedition travelers to places where they can see vast landscapes, diverse wildlife and remote areas. of the world that may have been on their bucket list for years ".
"Seabourn Pursuit will navigate the world's most unexplored regions in the highest level of comfort, safety and environmental protection available to the luxury traveler," he added.
"We are defining a whole new category of expedition travel with the Seabourn Pursuit and its sister ship, the Seabourn Venture."