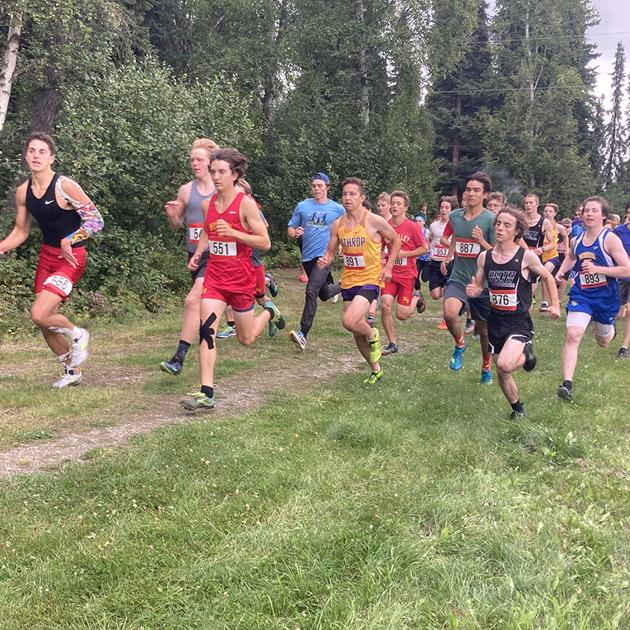 West Valley and North Pole Post Big Days to Meet Eielson | Sports
Friday was a big day for the West Valley Wolfpack and North Pole Patriot cross country teams when they meet Eielson in Salcha.
The best runners in West Valley weren't competing, but they still performed well, especially in the boys category.
In the boys' race, Jacob Rozell and Carson Beck were the first two for the Wolfpack as they took first and second respectively. Daniel Abramowicz and Shane Fisher did not race on Friday, but Rozell's time of 7:50 pm and Beck's time of 8:03 pm were more than enough to take the top two places.
It wasn't just the Wolfpack show, however. Delta sophomore Gabe Haas continued his outstanding season taking third place with a time of 20:11 while Catholic stud Monroe Gabe Angaiak took fourth place at 20:40. Jackson Bixler of the North Pole completed the top five with a time of 20:50.
Eliot Evans was the best male rider for Valdez as he finished 7th with a time of 20:59. Felix Prim was exceptional for the Hutchison Hawks as she finished in 9th place at 21:23. Jeri Dan was Nenana's top runner with a time of 21:58 to finish 12th. Jeremiah Beach was the best and only male rider of Effie Kokrine Charter as he took 30th place with a time of 26:49.
In the girls' race, it was the North Pole Patriots at the top. Maria Mattox took first place after running the race in 24:17 while her teammate Danika Dawley finished the course in 24:21 to take second place. The top three were completed by Grace Pearson of Delta, who ran the race in 25:05.
West Valley weren't running Ellie Wool, Gloria Bailey or Riga Grubis, but they still did fantastic teamwork. Pirada Anderson took fourth place with a time of 25:21 and the Wolfpack put four more girls in the top ten. With Anderson, West Valley was half of the top ten.
Miranda Wilkerson of the Monroe Catholic Rams herself had an exceptional day finishing in 8th place with a time of 25:45. Macey Wynn was the best and only rider of the Ben Eielson Ravens as she finished the race in 14th place with a time of 27:09. Anika Palomar was the top runner for Valdez with a time of 27:10 for 15th place.
Nadia Tulloch from Nenana finished 26th with a time of 34:01 and Gryphon Bock was the best runner for Effie Kokrine Charter in 27th place with a time of 35:16.
The next race will be on Saturday at the Fairbanks Golf Course. This is when and where the regional championships will take place.