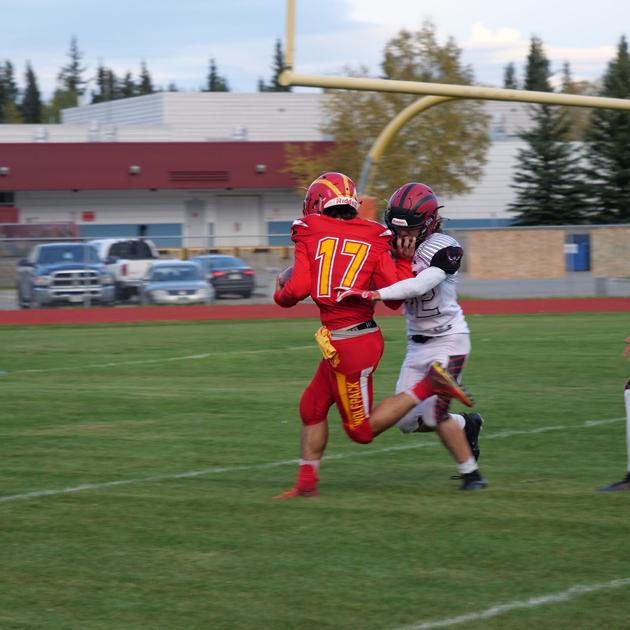 West Valley-Kodiak game canceled, conference in the air | Sports
When the football game between West Valley and Kodiak was rescheduled from Friday to Saturday, there was a sense of relief that Covid-19 was not a factor and at least the delay would only last for a day.
Too bad for this thought.
The game between the Bears and the Wolfpack was initially postponed to Saturday due to Kodiak's inability to make it to Fairbanks due to weather conditions. The Bears ultimately couldn't get on the plane at all, and as a result, the game was called off.
West Valley activities coordinator Wayne Sawchuk said the game would not be made up.
This now puts the Railbelt conference at an impasse. North Pole was supposed to play against Kodiak on Tuesday, but that game was lost to the Bears once the West Valley game was pushed back to Saturday. Kodiak was able to forfeit this game because the original game against the Patriots had already been postponed due to positive Covid tests on the Bears team.
However, with this cancellation being purely due to the weather, it is unclear what will happen now in terms of the conference standings. Lathrop beat Kodiak 63-0 last weekend, North Pole forfeited and West Valley didn't get a chance to play against the Bears. If Lathrop defeats West Valley at the Dog Bowl this Saturday, the Malemutes are the Railbelt champions and they will head to the playoffs with North Pole.
If West Valley pulls off the shake up like they did last year, however, everyone's guessing what's going on.